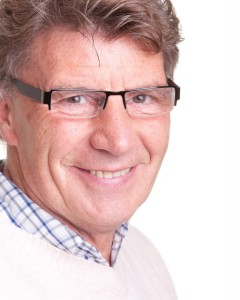 Based in Fermoy Co Cork Ireland, with a sub office in Dun Laoghaire Co Dublin, Gerry Condon has over 40 years of experience creating bespoke designs for corporate and private clients, and more than 10 years teaching Design as a Lecturer.  Gerry was a member of the Institute of Designers in Ireland and also  the Chartered Society of Designers, so you can feel confident that you're working with one of the most experienced Designers in Ireland.
Gerry set up his own Design Practice in 1983, initially concentrating on projects with major blue chip clients in Ireland and the UK. Gerry has worked with companies such as Blarney Woollen Mills, Green Property PLC, Credit Unions, and also various Hotels & Bars all over Ireland. In the UK he has completed design projects for Harrods of Knightsbridge, Sony, Fuji and Dowty Electronics, as well as  multiple Retail Outlets, Hair Salons, Commercial Offices, and further Hotels and Bars.

Gerry now works with both corporate clients, and also private customers looking to get the most out of their own homes.
Gerry has a reputation for high quality design and personal attention to concept and implementation, and has always felt very fortunate to work in an industry that has given him so much satisfaction and fulfilment.
Lecturing at Griffith College Dublin gave Gerry the opportunity to inspire students, passing on knowledge gained from working with many amazing designers and architects. It has been a privilege to help inspire, motivate and develop the next generation of Interior Architects.  For more information about Griffith College Dublin  please click HERE.

Some of Gerry's previous projects include:
Harrods of Knightsbridge – Men's Grooming Dept, Personnel Department & various in-store boutiques
Green Property PLC  –  Northside Shopping Centre,  Dublin
Fuji (Ireland) Ltd  – 1 Hr Photo Shops throughout Ireland
Credit Union Association –  over 30 Credit Union offices all over Ireland
Castle Arms Hotel, Durrow  – Exterior Facade, Bar, Foyer, Restaurant
Grand Hotel Fermoy –  New bar, Function Room, Cork
Egans Optical Superstore,  Cork
House of Fraser (Ireland) Switzers
Cash's – New Fashion Floor
Education and Training:
Certificate in "Construction Internationalisation" Waterford Institute of Technology
Certificate in Training & Education Level 9 Griffith College
Member (retired) of the Institute of Designers in Ireland
Member (retired) of Chartered Society of Designers
City and Guilds apprenticeship in Cabinet Making / Carpentry & Joinery
Please click HERE to contact me.